River Trails Monthly
Each month throughout the school year, the district will publish an e-newsletter. These include important updates and information about upcoming events that will be relevant to your family. You can find the most recent issue here:
River Trails Monthly November 2023 ‌ ‌ ‌ ‌ ‌ ‌ ‌ ‌ ‌ ‌ ‌ ‌ ‌ ‌ ‌ ‌ ‌ ‌  ‌ ‌ ‌ ‌ ‌ ‌ ‌ ‌ ‌ ‌ ‌ ‌ ‌ ‌ ‌ ‌ ‌ ‌  ‌ ‌ ‌ ‌ ‌ ‌ ‌ ‌ ‌ ‌ ‌ ‌ ‌ ‌ ‌ ‌ ‌ ‌  ‌ ‌ ‌ ‌ ‌ ‌ ‌ ‌ ‌ ‌ ‌ ‌ ‌ ‌ ‌ ‌ ‌ ‌  ‌ ‌ ‌ ‌ ‌ ‌ ‌ ‌ ‌ ‌ ‌ ‌ ‌ ‌ ‌ ‌ ‌ ‌ 

In this newsletter...
Superintendent's Message
Euclid Soccer Pitch Update
Winter Card Contest
And more!
With Board Member Appreciation Day on November 15th, I would like to take a moment to extend my sincerest thank you to our River Trails School District Board of Education Members, who volunteer their time to serve our school district, supporting and enhancing the educational journey in District #26.
At Tuesday night's board meeting, the board voted on moving forward with a large-scale construction renovation at Euclid Elementary School. This project is set to take place this summer, 2024, and will bring about much needed upgrades. Some of those upgrades include new heating and air conditioning systems, new plumbing, new electrical, sprinklers and other ADA compliance features.
As a district, we have been saving funds to fully pay for this construction project. We know this $21 million dollar project is costly, but we also know our buildings are in desperate need of upgrades. We know just how important it is to provide our students and staff a healthy and safe environment to learn and work in each day.
The district has been working on a large-scale infrastructure improvement plan for the past several years, which include Indian Grove Elementary School as the next step in the facility upgrade plan. You can read more about this on our website.
On a different note, Thanksgiving break is quickly approaching. I hope everyone is able to pause, reflect and embrace a spirit of gratitude and appreciation.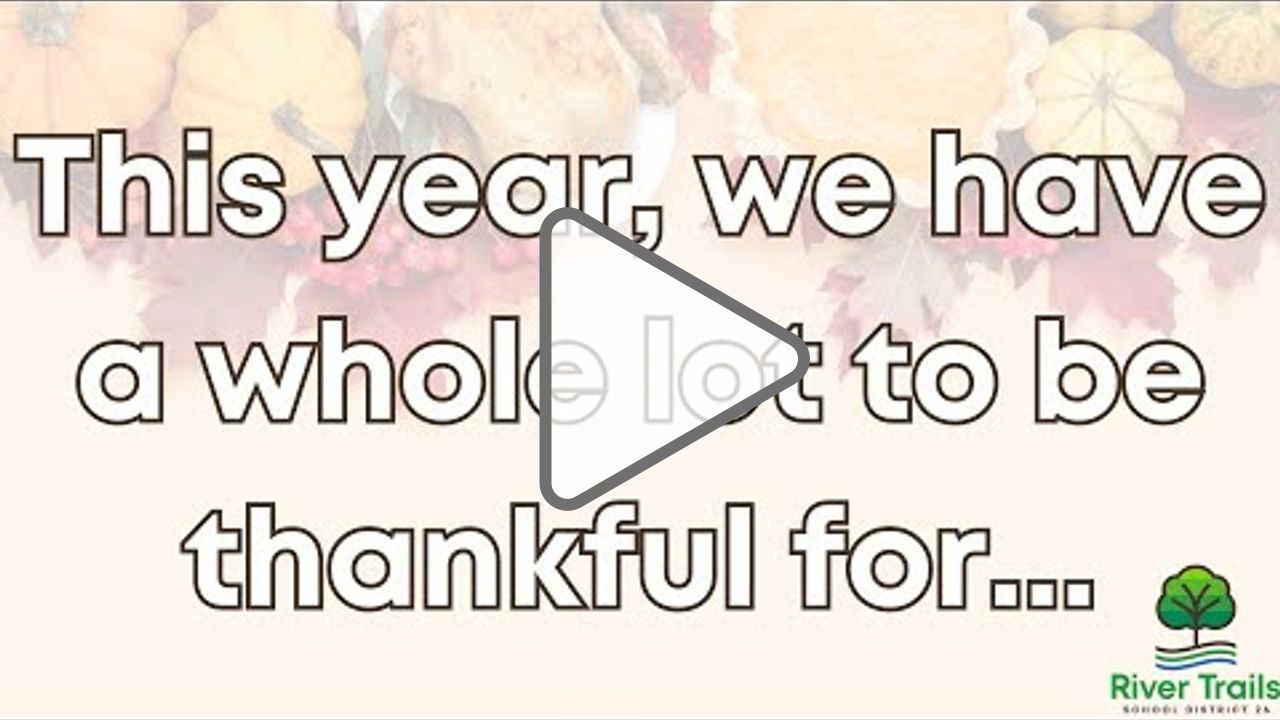 As we head into the Thanksgiving holiday, we asked students around the district what they are thankful for!
We continue to see progress being made on the soccer pitch at Euclid School! The soccer pitch is ready for equipment, which is being shipped from Europe. It's supposed to arrive around Thanksgiving. Assembly comes next, then turf, which will require decent weather for installation.
Check out this article about the pitch from the Daily Herald!
Parent Teacher Conferences
We look forward to seeing many of you at parent teacher conferences next week. Please complete the following survey regarding parent teacher conferences. A committee of parents, teachers, and administrators will review the responses to make recommendations for continuous improvement.
Assessment Update- Calendar Revision
All third and fifth grade students will take the Cognitive Abilities Test (CogAT) assessment this December. The CogAT is a standardized assessment designed to measure learned reasoning and problem-solving in three cluster areas: verbal, quantitative, and nonverbal, using nine short, timed subtests. The assessment is administered over 3 days. District 26 uses the CogAT results as one of multiple information sources to identify students for the Accelerated Placement process.

Illinois Report Card Results
Three schools in River Trails School District 26 received "commendable" designations in the state report card released Thursday by the Illinois State Board of Education (ISBE). Euclid Elementary School, Indian Grove Elementary School and River Trails Middle School were placed into the second tier of summative designations. The district's fourth school, Prairie Trails, did not receive a designation based on its status as an early learning center.

The Illinois Report Card is released annually by ISBE and exhibits how schools and districts are progressing on a wide range of educational goals. A variety of metrics are used for this assessment, including student performance, growth and attendance. Summative designations were not released for the 2019-2020 or 2020-2021 school years due to the pandemic.
This is the fourth consecutive report card since 2018, when ISBE began offering summative designations, in which the three schools have been labeled as "commendable."

Visit https://www.illinoisreportcard.com/ to see the results.

Congratulations to the River Trails Middle School Boys Cross Country Team, who finished in first place at the state meet in Normal, winning the IESA 3A Championship.
"In cross country it is your first five runners that account for scoring, yet it truly took the entire team to make this accomplishment happen. Our runners pushed and competed with each other every day at practice and at every meet to help enable the growth needed for winning a state championship." Coach Jim Kuperman said. "On top of that, we had 8th grade leaders that were second to none. When you have a team with amazing running abilities, work ethic, and leadership, good things tend to happen. This year, great things happened, and it is all due to our runners and their commitment to our program."
The boys' team was led by Matthew Benedict with a two mile time of 11:19, Johan Gonzalez with an 11:22, Lucas Pfoutz with an 11:30, Evan Marshall with an 11:42, Declan Brady with an 11:50, Santiago Arroyo with a 12:16, and Colin Brady with a time of 12:21. Benedict and Gonzalez also earned All-State honors by each placing in the top 25. Everett Georgacakis, Aadit Shinde, and Josh Wellington rounded out the boys state team.
Monthly Updates
Winter menu changes will be communicated towards the end of the month.

Food Services launched Food Advisory Groups at Euclid, Indian Grove and RTMS to gain student feedback this month. We will meet monthly and look forward to hearing and connecting with students about their food!
MyMealtime Information
Please monitor your student's

MyMealtime accounts

and help us avoid negative accounts. Please pre-pay for your student's meals by loading funds onto their account.

Free or Reduced Meal Applications can be completed at any point in the year if your household circumstances change. Mealtime Apply Online.
Illinois Harvest of the Month
This month, we will be featuring carrots as part of our partnership with Illinois Farm to School Network.

Check out this Chili Roasted Carrots recipe that you can make at home!
Tech Support for Students and Families
Are you a parent/guardian looking for tech support? Please fill out a help desk request form as a guest and a member of the tech team will contact you shortly.
Students can also submit their own tech tickets. Check out the video below to learn how.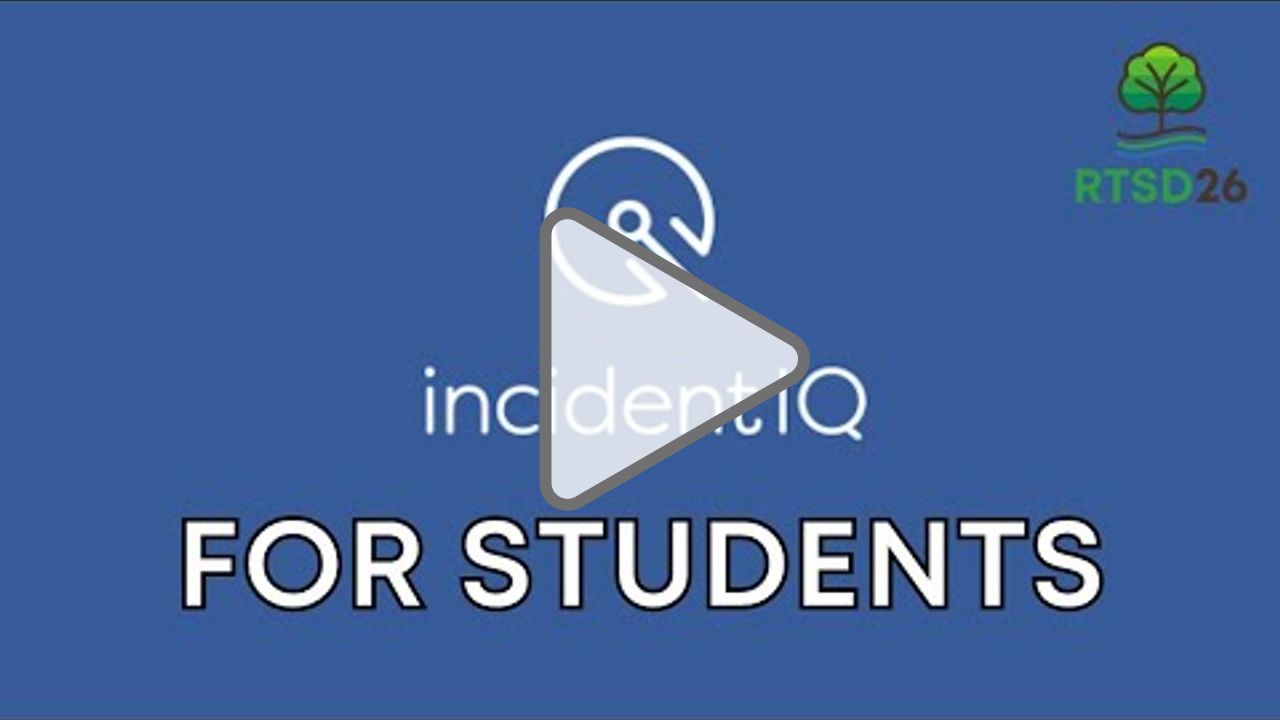 Get those art supplies ready! We invite students across the district to participate in our Winter Card Design contest. Create a festive winter scene in the sheet, and return to Patty Reyes at the District Office or via email (preyes@rtsd26.org) by November 20, 2023. We can't wait to see everyone's creativity.
Board of Education Meeting
Tuesday, Dec 19, 2023, 07:00 PM
Euclid Elementary School, 711 East Euclid Avenue, Mount Prospect, IL, USA
What does the Board do? How do they operate? Can I attend meetings?
Board Meeting Recaps
After each Board of Education meeting, you can find a recap of the topics discussed on our website.
You can find the recap of the September 19 meeting here.

The River Trails School District 26 Board of Education is launching the 23-24 school year with a series of informal community engagement sessions, in order to provide opportunities for relationship building and more two-way conversations.
We kindly ask that you RSVP via QR code so that we can plan space accordingly.
Brewing with the Board

Friday, Dec 15, 2023, 10:00 AM

River Trails School District 26, 1900 East Kensington Road, Mount Prospect, IL, USA
If you have any questions about the newsletter, please contact Stephanie Swieca at sswieca@rtsd26.org
| | |
| --- | --- |
| | River Trails School District 26 |
River Trails School District 26 provides a healthy and diverse learning environment for more than 1,500 students from pre-kindergarten through eighth grade. Serving parts of Mount Prospect, Prospect Heights and Des Plaines, the district's four schools -- Prairie Trails, Euclid Elementary, Indian Grove Elementary and River Trails Middle -- allow students to grow academically and emotionally so they can become "Life Ready."